Building your credibility is vital for keeping clients engaged with your business. Once you establish it, your customers and clients will continue to respect and use your products and services.
Being a trustworthy source for your customers is one of the best marketing strategies you can apply to your business. People tend to share their experiences and are more likely to spread the word about a company or product they find reliable.
If you want to improve business credibility and reach new heights, here's how you do it.
5 Ways to Improve Business Credibility:
1. Improve Your Customer Service
To keep your customers happy and satisfied, you have to acquire a better understanding of their needs. That means you not only know what they currently need and want but also how that's potentially going to change in the future. Learn to empathize with your customers, and try to put yourself in their shoes.
Look for common ground and communicate clearly. Connect with your customers, both in-person and on social media. Learn how to implement the information you have about the needs of your customers, and be open to new adjustments to pricing and the business model. In other words, show your customers that their experience is of great importance to you and that you'd do anything to improve it.
Related News: A New Tool on Facebook to Improve Advertisers' Customer Service
2. Use Customer Reviews
Encourage your customers to leave feedback on your website or social media platforms. Ask them to review your products and share the experience of doing business with you. When people are not sure whether to purchase something or not, they often base their decision on the opinions of other customers.
Once you start to receive positive feedback from the regulars, other visitors on your website will feel encouraged to try out whatever it is that your business has to offer. Keep in mind that although it's your ultimate goal to increase your customer retention, you have to learn how to keep customers engaged without bothering them.
Related Guide: How to Deal With Negative Feedback
3. Embrace Your Achievements
Let the customers speak for you, but don't miss the opportunity to give your potential new customers a nudge in case they need more reasons to trust in your service. Recognize your achievements and put them on display.
Promote them on social media, list them on your website, and most importantly, make sure that anyone who has an interest in your business is aware of them. Others will surely recognize your achievements, so allow them to speak to your credibility.
4. Create a Solid Online Presence
Most customers that shop online will look for certain markers of credibility when purchasing products. For one, they are more inclined to trust a website that has a strong presence online. This is because they can't know for sure if a website that they're using is a scam or not. Seeing reviews and regular users will tell them that the business is legit.
The simplest way to gain credibility online would be to appear on the first page of a search engine's results. Hardly anyone goes past the first page, as they don't deem those websites trustworthy. This is why even the smallest business needs to have a good SEO strategy to keep their business on the top of search results.
Consulting SEO experts is a crucial part of improving a digital marketing strategy. When you apply proper optimization tactics, your website will rank highly on Google's organic search criteria, preventing it from dropping in rankings.
It's not a matter of which tactics you apply, but rather how many you apply to your website and blog. The more effort you put into giving credibility to your website, the more Google will take note of it. This results in more exposure and a better chance of being noticed and trusted by consumers.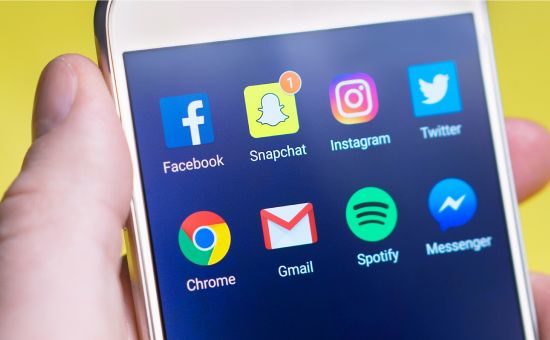 Related Article: 15 Methods for Improving Your Online Presence & Social Media Presence
5. Be Honest and Don't Share False Information
Many companies tend to over-praise their products. Sharing false information with your customers about the product you sell is a bad practice. Sooner or later, your customers are going to realize that you have been deceiving them.
Unsatisfied customers will most likely ruin your reputation on the market. Be honest about the product you put on the market and show your customers that you are an upstanding businessman that cares about product quality. No matter how attractive the short-term boost might seem, keep it simple and honest.
Conclusion
There are countless ways to improve business credibility with minimal effort. Customers just want to know if they can trust your business, and even the slightest effort towards achieving this will be noted.
If you're short on ideas, but want to make your company more credible and increase its reach, the above ideas might just come in handy. As long as you know how to apply them to your business, you'll find that they'll give you results that are more than satisfactory.