Do you think that the Instagram default font doesn't fit your individuality and brand voice? I have good news for you and your creativity – 80+ Instagram fonts are ready for copy-paste here. This Instagram Font Generator is a convenient tool with a preview that will help you generate a bright bio, name, Story, caption, and descriptions for IGTV. 
If you can't wait to update your profile aesthetics with custom fonts, check on this tool – it's super easy. Read this article carefully to learn awesome ways you can put Instagram fonts into practice.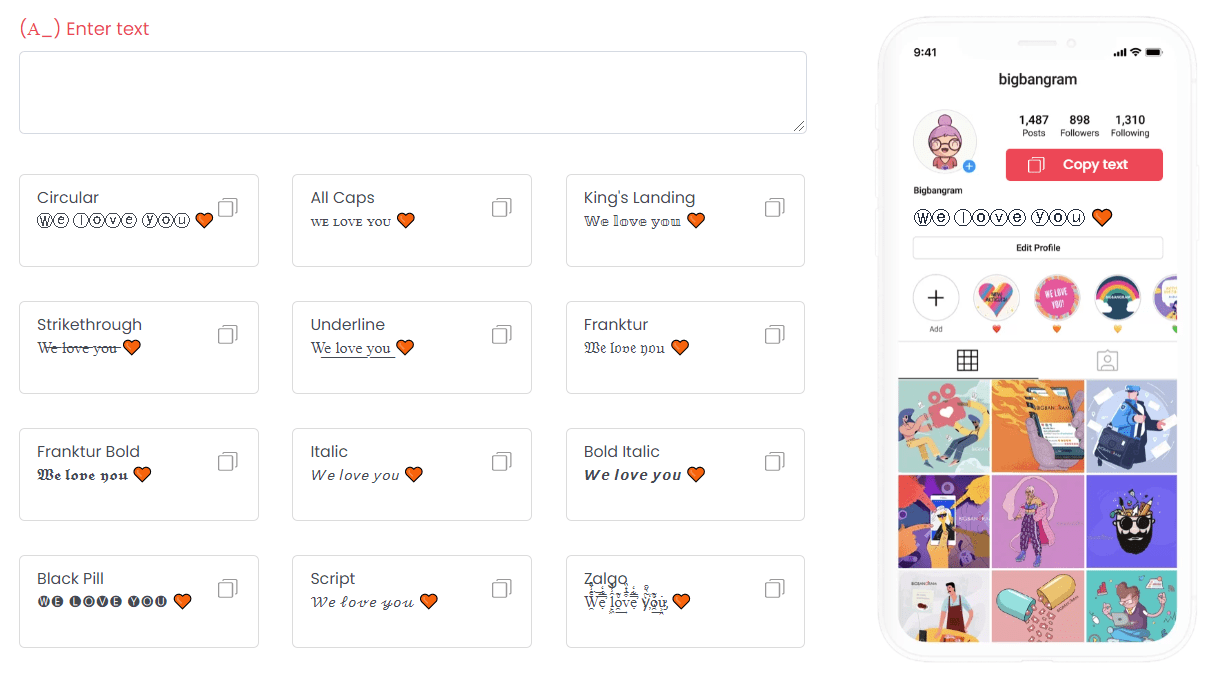 What Are the Best Ways to Use Instagram Font Generator?
According to the latest Instagram trends, using fancy fonts is getting popular in 2020. Big companies and local Instagram shops, celebrities, and micro-influencers, beauty, and travel accounts decorate their texts with catchy letters, cursives, bold and italic characters. The main rule here – don't mix many styles in one account and keep the text readable.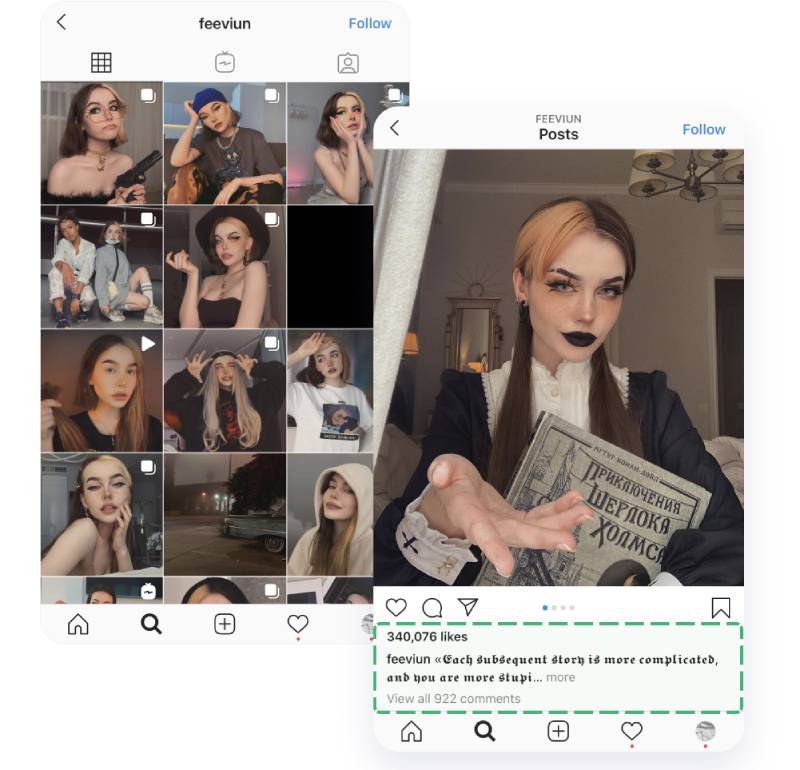 Here are several ideas for using a different Instagram font in your profile:
Make your IG name striking.

When you view IG names in search or among the viewers of a Story, do you first notice those who use unusual fonts? Most of IGers yes. That's why you can style your name section according to the mood of your profile. 
Create headlines for captions.

When users scroll the feed, they only see the first 2 rows of your caption. It's getting trendy to capitalize characters in a heading or type it in a different font. Also, you can make some words bold and italic across the copy. Keep in mind that lengthy captions are trendy now, and fonts will make them easy to read. 
Get spotted in comments.

When commenting on someone's post, use a different font, so readers see it quickly. If hundreds of comments are left, it's so hard to read all of them. Be sure readers won't overlook your comment if it is typed in an individual manner! 
Use fonts in Stories.

Finally, you can paste these fonts into your Story instead of using those boring letters. Now Instagram has a limited number of fonts for Stories, and new ones appear not so often. I bet that with stylish and unusual fonts, your content will deserve more attention. 
I guess you are intrigued and ready to test our outstanding letters in action. The process of generation is simple – you already have the tool that works smoothly! 
How to Generate Instagram Fonts?
Don't worry – you won't need actually to generate them on your own. The tool will offer you dozens of options.  
Open the Bigbangram fonts generator

Insert or type the piece of text to need to make custom

Compare different versions by switching between them and watching the preview interface

Click on Copy

Paste the generated text into Instagram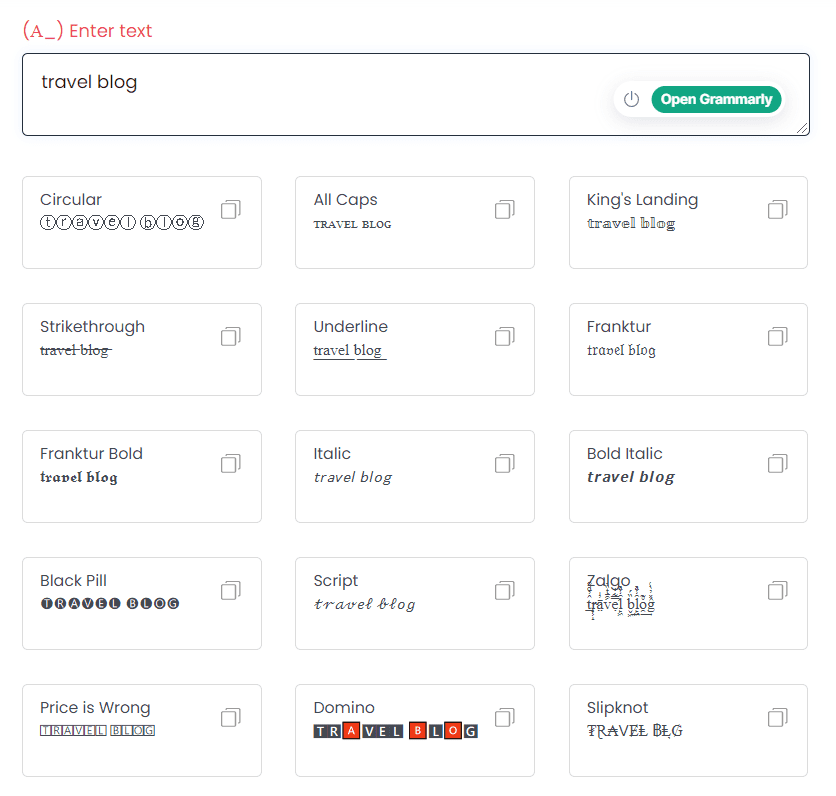 Bravo – your Instagram looks amazing now! Remember that you need to stick to one-two styles for your account not to ruin the aesthetics. Also, make sure that the chose text is readable. 
Lastly
Choosing a custom font for your Instagram is a free method to stimulate attention to your content. Instagram is saturated with new posts so that it's crucial to highlight the main for your audience. Nevertheless, you need to be consistent in using a particular font for your page.
Otherwise, the viewers may lose their focus. Try to pick 1-3 fonts (that are matching) for various sections – name, bio, headlines, Stories. Classy, bold, and italic letters in your texts will help readers catch the main idea when there are many characters and many thoughts.
All in all, the field for an IG caption is no longer a place for one emoji – you can write the whole article with a bunch of tips to make your content valuable. And here you need bright fonts – don't skip this chance and try the Font tool for nothing.