With all the new technological innovations and advancements, video editing has become an effortless task for mobile phone users in the past decade. 
Android phones in particular have an outstanding selection of high-quality video editing apps that anyone can use for free.
So, if you want to try out video editing or you've been editing videos for a while and want to try something new, these 10 Android video editors are definitely worth checking out.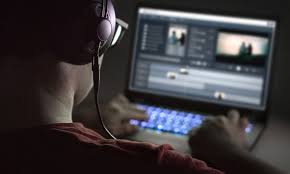 The Filmr app is one of the easiest apps to use for video editing. It can be used both on Android and iOS-based phones. 
What makes this app great is that both experienced and complete beginners can easily use it and enjoy all of its features. 
With a simple, intuitive, and fast interface, you can add various effects, transitions, and filters to your videos on this app. You can transform any basic-looking video into something cool that you can share on your social media. 
If you're looking for an editing app that provides amazing speed and agility, Filmr is just the right app. It will add an elegant and premium look to your videos.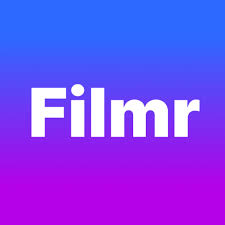 Quick
This free video editing app for Android, brought to you by GoPro, makes video editing a piece of cake. With just a few quick taps, you can edit your videos and make something completely new.
This app is especially great for beginners. It automatically adds effects and transitions and makes editing a lot easier for those just getting started. 
What's even better, this app will add beat-synced music to your videos and make them look professionally edited. It makes your videos look so aesthetic and professional.
While this app will do most of the editing for you, it also allows you to customize some of the fine details and add a touch of your personality to them.
FilmoraGo
This powerful video editor app is free for all Android users. What makes it stand out from the rest of the free editing apps is that it doesn't stamp a watermark or place a time limit on your videos. 
It provides a wide variety of different effects and presets that you can experiment with. It is fairly easy to use and comes with a lot of free features, as well as access to high-quality templates in the PRO version.
If you want to know
how to loop a Youtube video
, Filmora offers other powerful edits as well. For example, if you are not sure how to loop a youtube video they have a solution for that.
Overall, it will help you edit some great videos that you will be able to share on social media like YouTube, Instagram, WhatsApp, Facebook, and others.
KineMaster
KineMaster is a full-featured video editing app for Android phones that features many amazing tools that are easy to use. With over 2500 downloadable effects, transitions, images, and videos, this app ranks fairly high on the list of the best free editing apps for Android.
What makes audio on this app extra powerful and highly immersive is the fact that it comes with EQ presets, volume, and ducking envelope tools. The premium subscription is also available, and it includes unlimited exports in resolutions as high as 4K.
VivaVideo
Another great video editing app for Androids that features all of the basic and most crucial features for free, as well as a few advanced ones, is VivaVideo. 
Being one of the most comprehensive video editing apps, VivaVideo can make videos from pictures, add songs, add transitions, combine multiple videos together, and so much more. You can use this app to share your videos directly with your social media accounts.
WeVideo
WeVideo makes filming and editing videos for Android users super easy. Here, you can capture memories as they happen and make something beautiful out of them. 
With easy app navigation and simple yet effective tools, you can create an aesthetically pleasing video for your Instagram story. This app also has a Professional or Business plan, and it comes with some extra features and benefits.
VideoShow
If you're looking for outstanding features and practical video editing experience, VideoShow is the perfect app for you. It comes with an amazing movie scene maker that will transform your videos into a literal pieces of art. Just by using this app's video cutter, you can edit, trim, blur, reverse, split, and collage clips or videos. 
This app also lets you insert different subtitles and make additional changes to the original audio. With numerous amazing filters and an inventory of over 50 themes, you will love exploring this app.
Magisto
Magisto is a special video editing app that uses AI to detect the best parts of your videos. Then, it strategically applies editing techniques available in the app to filter object detection, add video stabilization, feature effects, make auto-crops, and so on. 
This app will help you make mind-blowing videos with crazy high quality, and all you need to do is upload the video and let the app do its thing. It is extremely easy to use this app, and anyone who's just getting into video editing will love this miracle of an app.
InShot
InShot is an amazing and versatile video editing app that also doubles as a movie maker. It features trimming, cutting features, and the possibility of adding text, music, stickers, glitch effects, blurred backgrounds, and so on. 
It may provide some of the basic video editing features, but this minimalistic approach gives this app its quality. It allows you to explore and test your creative skills and will produce some stunning video edits for you.
PowerDirector
Last but not least, PowerDirector also deserves to be on this list. This video editing app lets you edit and create videos in 4K quality. 
You can edit videos with multi-timeline features and easily share your creations on social media platforms such as Instagram, Facebook, and YouTube. Here, you can add transitions, music, motion titles, emojis, effects, and filters to enhance the creativity of your videos. 
PowerDirector was also featured as an Editor's Choice app on Google Play.
Related Article: Why Do You Need a Facebook Video Downloader?
How Are Video Editing Apps Made?
With all of these amazing features in the palm of our hands, we can't help but wonder about how these types of apps are developed for mobile phones. 
There are numerous companies worldwide whose hard-working developers program and develop these apps for Android and iOS-based phones. The processes may differ a bit for iOS and Android phones, but the end results are equally satisfying. 
If you look up some of the best mobile app development companies in NY you'll see how much goes into the process of making these apps and getting them on our mobile phones for free use. 
It's a costly and time-consuming process that delivers amazing editing options and keeps getting explored and continues to provide new and innovative ideas.
Conclusion
In conclusion, you don't need to pay tons of money to capture memories and edit some of the most stunning videos for your Instagram or YouTube account. 
With these high-quality free Android video editors, you can transform your recordings and explore your creativity. 
No matter how experienced you are, with the right tools and features, you can edit videos and even make short movies on your phone all by yourself.