We often get caught up in Facebook videos, these videos that attract us till we lose track of time. Well, at some point, we want to download them and share them with friends or family, or even keep them for ourselves!
If you need to download videos from Facebook groups or maybe if you're watching Facebook series and want to enjoy them offline and anytime? Let me introduce the best Facebook Video Downloader by Ingramer that will simplify your life.
The downloads are super quick, free, and you will get clips in the original quality. What do you need to get the desired media file offline? Just a link from Facebook – everything is straightforward. 
Keep on reading to learn the details about the Facebook downloader…
Why Do you Benefit When Downloading a Facebook Video?
You may ask:
Do I really need all these Facebook videos? How can I use a FB downloader?
Let me show you several hacks on how you can re-use content from this social media. 

Save clips for personal use.

Has it happened to you that you've found a tutorial/ workout/ any piece of valuable content, but the post was deleted? You are probably a member of a private Facebook group, and the clips won't be available for you when you leave this group? Make sure you save all these media files before they suddenly disappear or become private. Also, the hilarious TV shows from Facebook will always be at your disposal when needed. You can play them even if there is no Internet access, for example, on a plane. 
Save media for work.

You come across tons of useful content on Facebook that you may likely need to share with your employees and colleagues. Do you agree it might be less convenient to share links if there are many videos? Won't this be handier to download them and save on Google Drive or in Dropbox? It's always a good idea to collect educational content, clips of competitors, or video references for your work in one place in the form of downloadable clips. 
Repurpose your content.

Do you manage a Facebook group, Instagram, and a website? It's always a good idea to reuse your content across different platforms to make the most of it. For example, you can download a clip with the Facebook downloader, utilize it as an Instagram post and content for your website. It's a perfect tool to download your client's reviews and post them on other channels. 
Save Lives.

Streams are getting extremely popular on social media – viewers always think they may miss something important if they exit. But you can keep these clips for those who have missed a Live broadcast in real-time. It's a gold-mine for gaming streams, Live concerts, conferences, and educational streams.
I hope thanks to these ideas, you get more creativity around Facebook videos. There are so many reasons to have them available on your hard drive. Let me prove that to download videos from Facebook, you just need several minutes. 
Check Also: How Can An Instagram Font Generator Help You Stand Out?
Check the best social media management and analytics tool FanPageKarma here.
How to Download a Video from Facebook Fast?
Now move to the Facebook page of a clip or movie you need and repeat after me: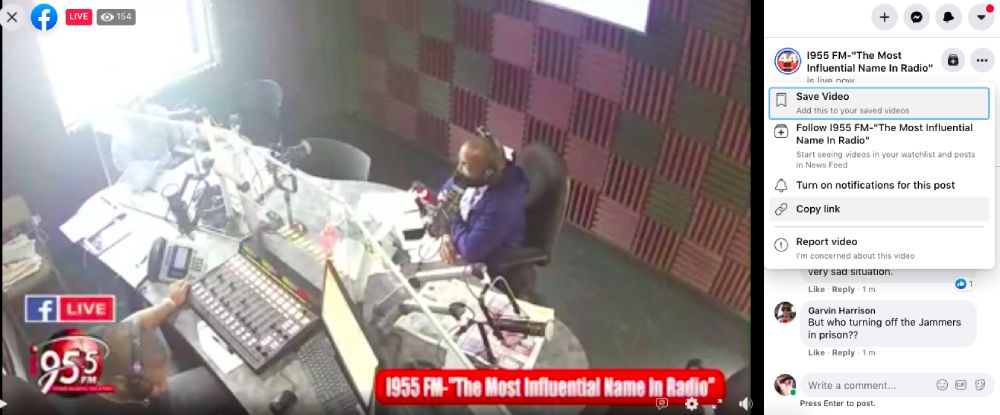 Tap on 3 dots at the right corner of the screen next to a clip headline

Click on Copy Link 

Open the Facebook Downloader in the next tab

Paste this link and tap Download

Find a clip in your Downloads on a device. 
As you see, the only thing you need is a working link to any clip and a smart tool for downloads. The video will be saved and an mp4 file on your device – a computer or mobile phone. 
On a side note, Promo.com is an effective online video maker to help agencies and businesses promote their work.
Who doesn't need an SEO tool? Generate more keywords now with KWFinder.
Lastly
If you need to keep videos from Facebook on your PC or from the app, you can't do it just with the Save As menu item. Nevertheless, you can take advantage of the dedicated services, like the downloader I've shown you.
By the way, on this website, you can find instruments for saving content from various social networks, like Instagram and Twitter, as well. Such tools will be convenient for digital marketing specialists as well as for simple users who watch TV shows on Facebook.