Images are more impactful than text, more memorable, more engaging and more likely to be shared and re-shared. There are well over 3 billion photos shared daily on social media. The fastest growing social media platforms are image-based: Snapchat, Instagram, Pinterest and Tumblr, even the original social networks like twitter and facebook now focus much more on visual communication. Facebook is now the largest image-sharing site on the web and twitter gives extra space to posts including images.
To know the progression of the image analysis technology, in below is a chart explaining the progression of analysis technology in terms of business value and degree of difficulty.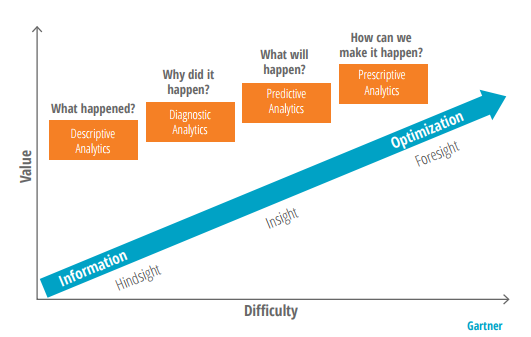 Practical Business Use Cases for Image Analytics:
Measure ROI with Logo Recognition.
Track Visual Mentions.
Identify Moments of Consumption.