In 2020, COVID-19 made connections with each other in real life hard and almost impossible. However, social media platforms have made that easier to connect online.
However, this Ramadan season people will want to come together, whether virtually or socially distanced, to share joy with loved ones. That means we will see the emergence of new discoveries and shopping behaviors.
A Demand For Safety Drives Mobile Shopping
We can see that COVID-19 has changed the way everyone lives, shops, and connects.
Obviously, mobile is seen as the safer alternative for those observing or even shopping during Ramadan. Whether it's for reducing time in stores or just relying on new digital shopping methods, people always tend to shop where they feel safest.
According to Ramadan marketing insights, Among the majority of Ramadan observers/shoppers surveyed, on average they're 3x more likely to feel safer using mobile to shop, compared to in-store.

What Does Discovering New Demand Mean For Marketers?
As we can see the demand for shoppers to browse as well as shop safely online is now greater than ever. Based on the Ramadan marketing insights, it's all about enabling shoppers to discover as well as purchasing the things they'll love, both safely and conveniently.
The question is how can you remove the friction and barriers?
Lay the foundations for a simple shopping experience: You can do this easily with the Facebook pixel, Commerce, Shops, and Instagram Shopping.
Connect with shoppers who have expressed interest in your products or similar ones, and make sure to inspire them to buy automatically with dynamic ads.
On a side note, if you have physical locations make sure to promote contactless collection – via Click & Collect/Curbside – within messaging and ads.
Moreover, keep your audiences broad to allow the delivery system to optimize efficiently.
A success story, an example of that is Transferwise. Transferwise translated its ads into 9 languages to improve the relevance and enhance performance.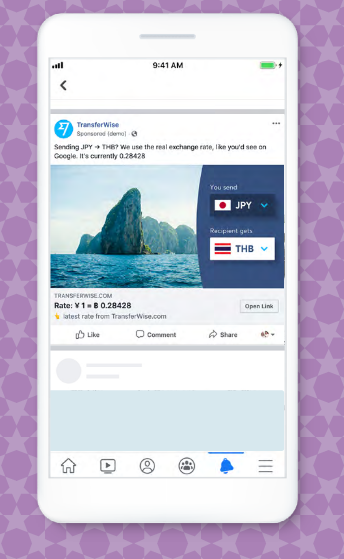 According to the Ramadan marketing insights, In order to raise awareness of its live exchange rates, TransferWise ran dynamic product ads using language optimization in Facebook News Feed and Instagram Feed and Stories. Also, The campaigns ran from January 2019 for 10 weeks across 8 different markets using 9 languages.

For more information, make sure to download the Ramadan marketing insights guide and know how people plan to observe, celebrate besides discovering new products and services during Ramadan.
The Table of Content of "Ramadan Marketing Insights and Recommendation Guide"
A demand for safety drives mobile shopping
Creators offer a new source of credibility
Social conscience drives support of local communities
Unity through technology; mobile empowers family connection
Continuous shopping results in a surprising second shopping peak
Price sensitivity elevates anticipation for mega sales
Number of Pages:
Price: