Marketing automation is the technology that enables companies to automate, streamline, and measure marketing efforts and workflows to enhance operational efficiency and grow revenue.
Being a marketer, you face exhausting expectations and goals. You are most probably expected to generate rewarding outcomes in tight schedules, and in a digital age where everything can be measured, you probably feel a lot of pressure to present the impact you are driving.
Yet if the right tools and processes are missing, achieving your goals and demonstrating the results is difficult, time-consuming, and stressful!
Marketing automation technology can assist you with scaling your programs and deliver personalized and targeted communications, align with sales, and measure effectiveness. 
Download this ebook to explore 10 reasons you may want to consider marketing automation to support you through the sales cycle, from attracting and engaging leads, to closing the deal.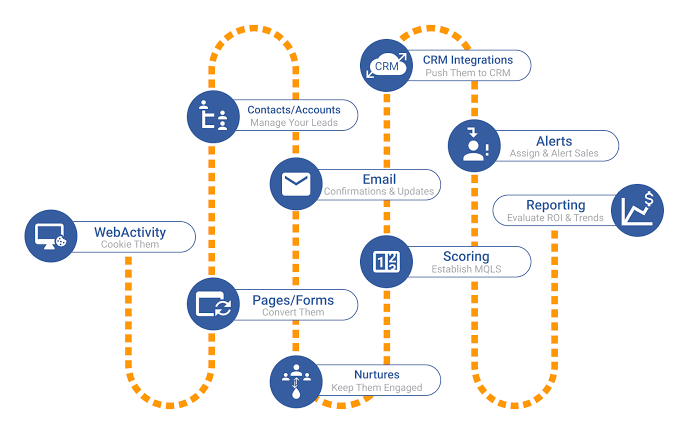 The Contents of "10 Reasons to Consider Marketing Automation

" Guide:
The Top Issues Marketers Face Today
What Is Marketing Automation?
Why Buy Marketing Automation Now?
End-to-End Marketing Campaigns
10 Reasons to Consider Marketing Automation:

Increase inbound traffic to your site
Personalize the experience for known and anonymous visitors
Improve social reach and influence
Easily test and decide which emails work best for engagement
Replicate success in minutes
Trigger workflows based on behavior
Send relevant information in real-time based on visitors' activities
Provide flexible scoring models so you can define success
Prioritize leads for sales
Know which programs are effective throughout your sales funnel
Number of Pages:
Pricing: