Digital buyers' shopping attitudes have changed over the years, as e-commerce and the fame of e-commerce products grows, more returns happen. While, many retail brands have seen increased sales as a result of online shopping, a significant amount of these sales are being affected by excessive returns because when online shoppers buy goods online they have additional rights to return them.
This is because their decision may be based on a brief description or a photograph so what they receive isn't always quite what they would expect.
Under consumer contracts regulations, they are allowed to return an item if they simply changed their mind. Nowadays, free shipping and easy or free returns are increasingly expected by consumers.
In this indicator, we will include e-commerce stats of returns of digital products from the years 2019 to 2023, we hope this information is useful.
Take a glance at the most returned products categories, in 2019:
Clothing/shoes are ranked as the most returned product category by surveyed online shoppers with a rate of 56%.
Electronics is ranked as the second most product category returned by digital buyers with a rate of 42%.
Accessories, watches, and jewelry come next as the product category returned by digital shoppers with a rate of 30%.
The health & beauty category is also listed as a product category returned by surveyed online shoppers with a rate of 22%.
The Most Returned E-commerce Products In 2020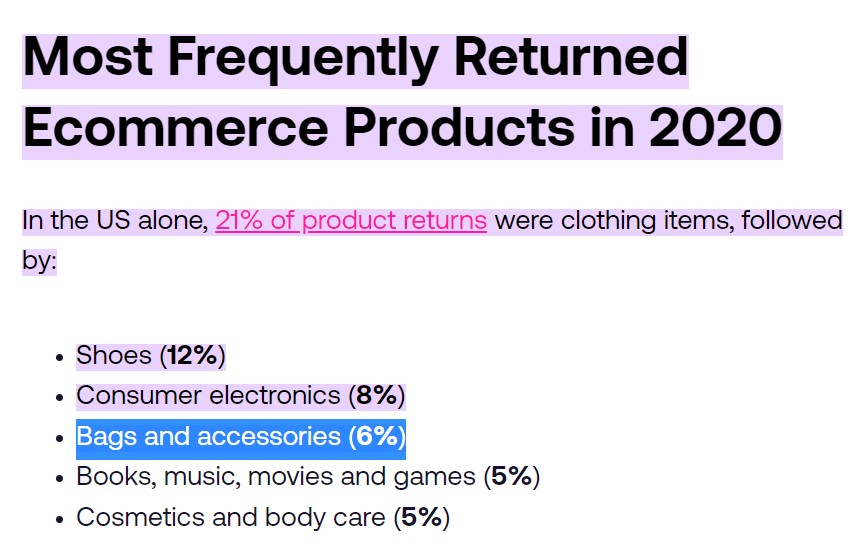 This Figure Shows The Most Returned Products Categories, in 2020.
Shoes come as first on the graph with a percentage of 12%
Consumer Electronics as the second rank with a percentage of 8%
Books, music, movies, and games with a percentage of 5%
Cosmetics and body care with a percentage of 5%
The Most Returned E-commerce Products In 2021: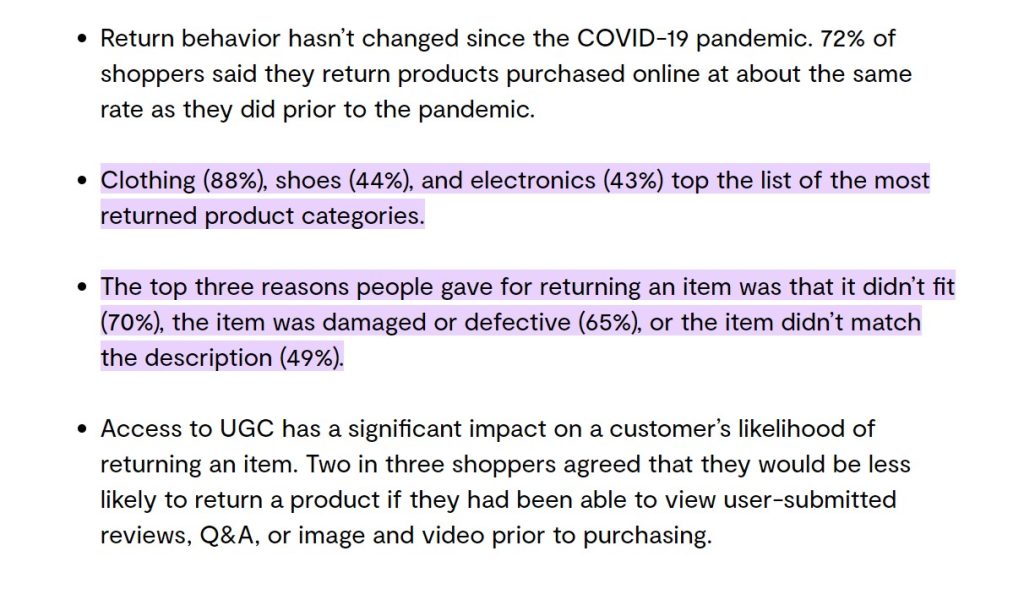 Conclusion:
Clothing items score the number one returned digital product in 2021.
Electronics score around 43%
E-commerce Stats of 2022: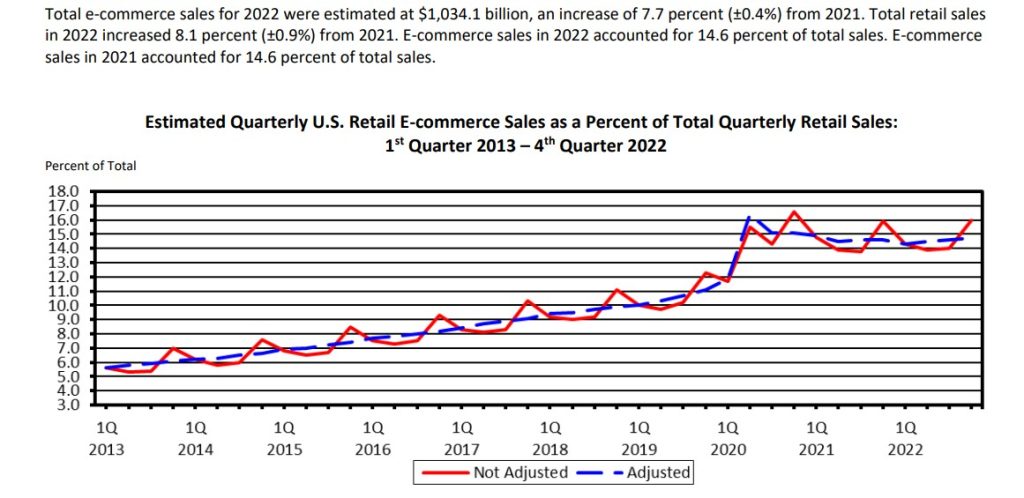 This graph shows the full US retail e-commerce sales stats of last year until 2022.
E-commerce Stats of 2023:
There are no stats reports online yet of the E-commerce digital product returns since we are only in April and haven't crossed the 6-month mark yet.
However, here are some future predictions we found of the expected e-commerce stats of 2023:
It's estimated that 218.8 million US consumers will shop online in 2023.
In 2023, e-commerce sales are also expected to account for 20.8% of retail sales worldwide (According to www.oberlo.com).
We hope we included all stats needed to know the previous and future stats of e-commerce.

Serial returners became a title in 2023 to describe digital buyers who always plan on returning their e-commerce products:

Benchmark 2023 e-commerce products return stats: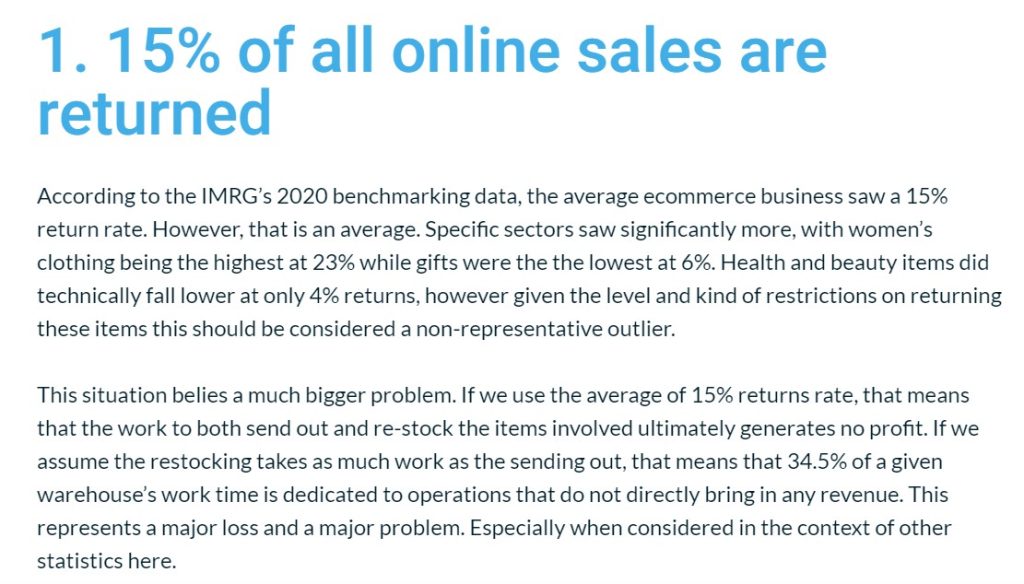 Digital Buyer's Returns From 2019 Up To 2026's Predictions: