Sound of whipping the pages continues, and it stops at the calendar year 2020.
What??
Is 2020 already here?
Well, yes…
Just a few days and you would be entering a new era of technology innovation comforting the human emotions. The global village that is effortlessly connecting people, cultures, and traditions by providing them swift information is about to see sparkling changes in the digital marketing trends.
This incredibly dynamic field is rapidly changing the paths for addressing consumer needs and satisfying the customers in their cravings.
"Change is the law of life. And those who look only to the past or present are certain to miss the future." — John F. Kennedy
We believe you should follow the words once quoted by the renowned American politician, even in the field of the digital revolution.
Future predictions once seemed impossible, but this article shared some exclusive future trends of digital marketing that will give your business a competitive edge.
Are you excited to learn more about the 2020 digital marketing trends?
Keep scrolling down.
Let's start by asking Cortana, "What trend is going to be on the top of digital marketing in 2020?"
Cortana: "Voice Search will rule over the internet"
1st Digital Marketing Trend: Voice Search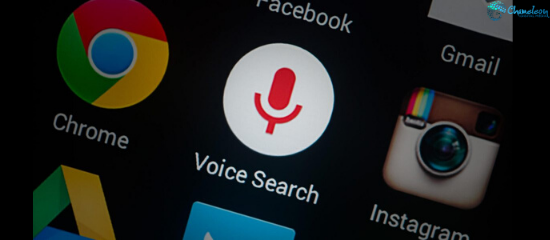 Well, yes, voice search is in demand and is going to be the future of the Internet of things and SEO. Making a search query by voice inputs looks more convenient and practical to the users.
Mobile usage has been increasing in leaps and bound, and to our surprise, more than 31% of smartphone users globally have already activated their respective voice search feature, and wait…there is more to the news! By the end of the year 2020, it is expected that more than 50% of the mobiles would have this voice search feature activated. Psst…
Voice search has satisfied the need of having real-life assistants and people are loving the experience of getting everything at a single command. Moreover, disable persons can also make the use of websites with the voice search functionality.
Voice search is nothing new, but it is sure to bring on hand something new, some real experiences. Remember how Jetson.ai facilitated people to buy from websites using voice controls?
Having said that, you also need to optimize your keywords for voice searches. You should know how text and voice queries are going to be different.
If you did not get the idea, understand the below example,
Type search query: "best digital marketing agency Toronto."
Voice search query: Which is an excellent digital marketing agency in Toronto?"
Let's continue by asking Cortana about the next trend that is on the list.
Cortana: "Influencer Marketing"
2nd Digital Marketing Trend: Influencer Marketing
If you are wondering how influencer marketing can do wonders for the business, ask the experts, how Sugar Bear Hair and Jordan shoes became popular recently? Social media influencers provide something worth, which is difficult to ignore by the followers.
Instagrammers, Facebook influencers, Youtube bloggers leverage brand information to the audience in a way that they feel more personalized and connected with the brand.
Not just this, popular brands like Nike, Ferrari, Tesla, and many have already got their share of success. As per the reports, it is expected that brands will share $ 10 billion for influencer marketing by 2020.
Social media influencers with hundreds of thousands of followers, create an ecosystem that makes the audience comfortable and made it possible for brands to have untapped reach over various channels.
Hi Cortana, what is next?
Cortana: "Personal Marketing"
3rd Digital Marketing Trend: Personal Marketing
You very well know how Amazon got lucky with personalized marketing, don't you?
They have identified and known their customers, and this is the reason why they celebrate their success. Their customer study procedure gave a boost to their conversions, and to be honest, this trend really works.
You need to design your next product based on your client's feedback and their expectations from the brand. Analyze how and what they have purchased from the site and show them product recommendations based on the study. Offer them some complementary products in their search results with a section, "you may also like" or "people also reviewed."
One of the studies revealed that 74% of customers get frustrated if the website fails in providing personalized content. Hence, it is imperative for web developers to segment content based on demographics, geography, and interest of the users in the coming years.
With personal content, you have higher chances of building loyal customers by setting the right tone of marketing.
Please let us know the next trend, Cortana.
Cortana: "Shoppable Posts"
4th Digital Marketing Trend: Shoppable Posts
In the social media umbrella, the new trend that is ranking the charts is, posting shoppable posts. Also known as micro-moments marketing, audiences love landing instantly on the official shopping website while they see a favorite dress during browsing the platforms.
60% of Instagrammers admitted that they become aware of the new products on this platform only. Also, people have started making instant decisions on what to eat, which restaurant to go to, etc. So for such scenarios, shoppable posts pop up at the right time looks much more advantageous.
Digital marketers have to strive in 2020 for being there, useful and quick whenever their customer needs them. While dealing with the flood of customers, you should always remember that their expectations will rise, and patience will become low. Hence, you need to know your target customer's "buying moment" and post the shoppable posts accordingly.
Cortana, Is there anything else on the list of Digital Marketing Trends in 2020?
Cortana: "Well, other trends and expectations like lower page loading time, featured snippets, video marketing, chatbots, transparency are going to be in demand for the coming year also."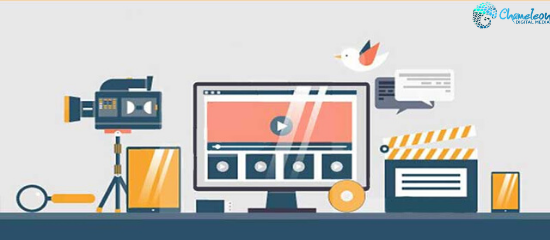 You need to understand the ways by which you can increase customer retention and excite them as many times as they visit the website. Make sure you streamline all the activities to amplify the client relationship with your brand.