More than half of B2B buyers ensured that now they rely more on content to research their buying decisions than they did a year ago. They also depend increasingly on LinkedIn & Twitter feeds to get recommendations from their peers and see the types of content that people in similar roles and with similar challenges are sharing.
Find out the key insights about content preferences for B2B buyers:
Trustworthiness of the source and shorten content are the primary engines for content preference.
Content formats such as white papers, webinars, case studies & e-books represent the high rates of most content types used to make decisions.
77% of respondents consider third-party/analyst reports as the most valued content type in 2016, followed by case studies with a rate of 72%.
96% of respondents want content with more input from industry thought leaders and also they need the content to provide more benchmarking data.
Content begins with (e.g. "7 Steps To…" or "3 Tips For…") is the most preferred content for B2B buyers.
Email tops the channels of sharing business-related content with a rate of 97%, followed by LinkedIn (85%), then Twitter (62%).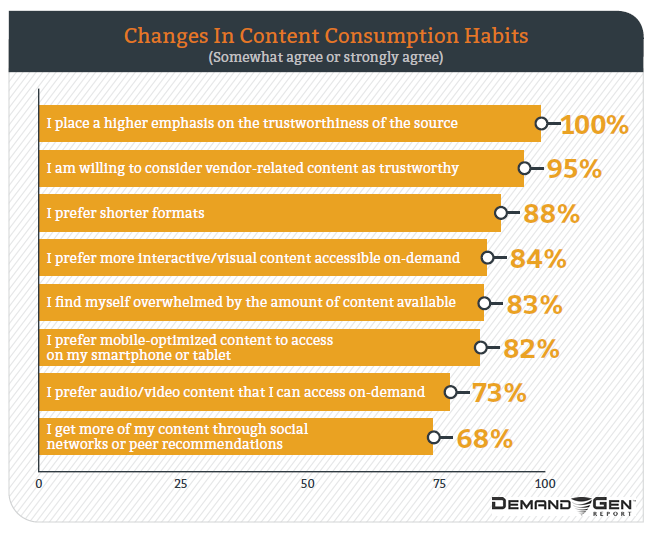 Methodology:
Data were driven from 208 buyers of B2B products and services.