Email is a mainstay of the marketing toolbox. It delivers marketing results because it's direct, flexible, dynamic and measurable. Email marketing also is one of the most cost-effective marketing tools.
Read the below to be aware of the major insights into North American email marketing:
47% of consumers are using mobile devices to review and respond to email, 37% use PC and 16% use tablet.
Open rates (OR) continued their increase year-over-year increase till it jumped to 28.8% in 2016, up from 25.9% in 2015.
Click-Through Rates (CTR) – the best measure of engagement – also increased by +0.8%; an average of 5.8% up from 5.0% in 2015.
Unique Clicks also saw positive growth rising from 3.7% in 2015 to 4.3% in 2016.
Most marketers have a large number of inactive addresses – who haven't clicked or opened marketers' emails in the last 6 months – on their subscriber list. For some marketers, this inactive segment can represent as much as 70-80% of their list.
American businesses saw over 1 in 4 emails land in the spam folder or go missing, with inbox placement dropping, from 87% in 2014 to 73% in 2016.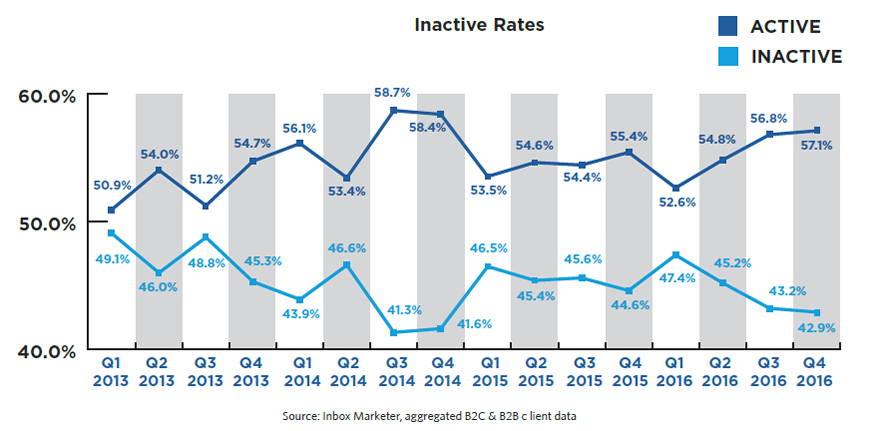 Methodology:
Data were driven from a number of North American B2C & B2B clients across a variety of industry sectors.