Imagine!
You're standing in a room full of people while presenting a speech. You think this is one of the best speeches you've ever given. You filled it with creative ideas and useful information you know your audience will love and really need it. But the only problem is…
Nobody in the Room Is Listening to You.
Now imagine,
You are publishing outstanding content on social media. This is the best content you've ever produced. But again, no one is clicking on the link you provided or even bothering to look at the graphic you've designed for it.
This is what the content marketers like to call "engagement". And when it comes to using the common social media networks, your job is to boost engagement on every piece of content you send out.
But how?
Grab a coffee, lock the door and settle in… It's time to learn how to maximize your social media engagement and organic reach…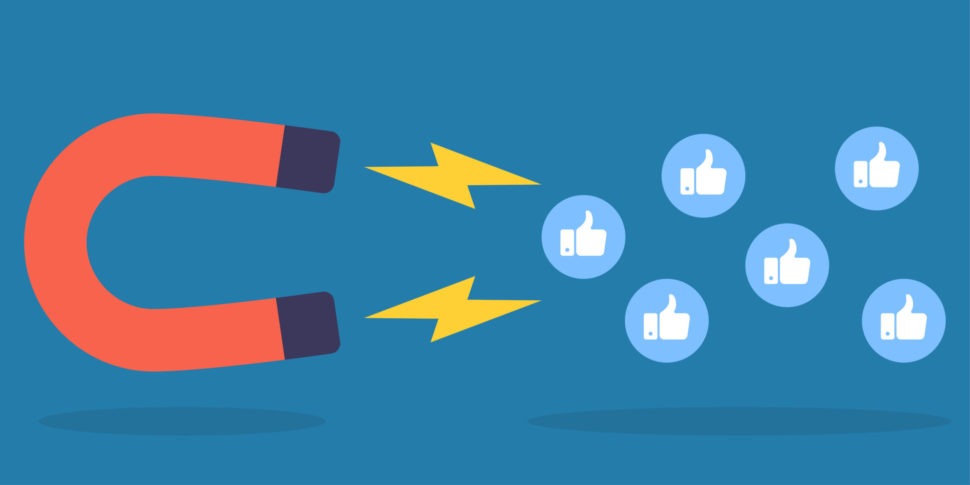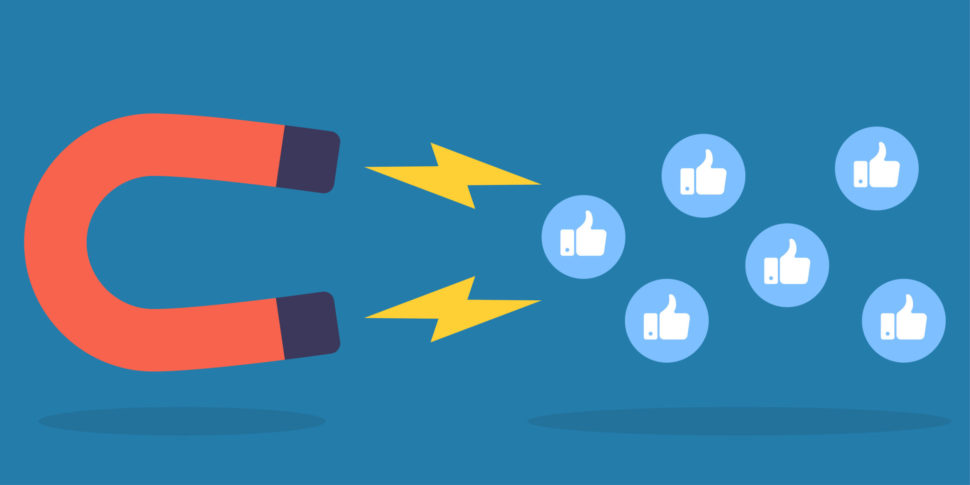 10 Tactics to Increase Social Media Engagement
Here's what you need to know to effectively increase your click-through rates on Twitter, Facebook, and LinkedIn and boost your social media reach organically.
1. Optimize Your Social Media Profiles
Your social media profiles are usually the first thing new users look at and often dictate how your business appears in search results, both in and out of their respective apps. Moreover, Google's crawlers use your social media page's name, description, number of likes or followers, etc. Pages with keywords in their profile names rank over the biggest brands you can imagine.
So, how do you optimize your social media profiles?
Make sure you're using the right size images.
Make it easy for people to know what you do.
Fill in your information completely.
Include keywords about your products and services.
Post actively: For most platforms (Ex: Facebook or LinkedIn) posting once a day is practically a prerequisite. For other, faster platforms (Ex: Twitter), posting multiple times a day is even better.
2. Post the Right Content
Your content strategy should cater to your exact target audience. you need to have insights about who they are, what speaks to them and how they consume content (EX: Use Google Analytics or SimilarWeb).
If your audience consumes most content on mobile devices, you should ideally be creating mobile-friendly content makes reading and sharing easy on mobile devices.
To identify what types of content will engage your social audience, you can use in-built monitors on each social platform (i.e Facebook insights and Twitter Analytics). The "interests" field will help you analyze your content strategy. Also, you can go by engagement on your posts or consult a social media analytics tool like Quintly for help.
Furthermore, you could also audit a competitor's profile and identify the content that is working best for them.
3. Use Attractive Images and Videos
Having visually appealing content is essential to stand out in people's increasingly crowded News Feeds. A recent survey revealed that over 60% of marketers think visual content is essential for their social media strategy.
Additionally, Facebook posts with images get 2.3 times as much engagement as those without images. Sharing images on Twitter increases retweets by 150%, according to Buffer. So, including an image with a short summary of the text is more visually appealing than a text-only post.
While images perform better than text, branded video content viewership has gone up by 258% on Facebook and 99% on YouTube as of late 2017. So, it's very important to promote and educate your followers about your brand using video.
Try adding in a weekly tip to your page is a sure way to engage with new followers.
Make sure your video fits different social media formats. The same goes for Facebook and Instagram Stories.
Make sure to have captions for all social media videos enabled for people who watch with the sound off (most of us) or those with hearing impairments.
Related Guide: How to Create Great Visual Experiences Anywhere
4. Use Memes and GIFs To Show Personality
Aside from adding an image to your social media posts, you can use memes and GIFs when publishing your content. This adds a fun spin to your plain post and will be too irresistible for your audience to scroll past.
Twitter and Facebook have made it easy to add GIFs. All you have to do is choose an appropriate GIF from the drop-down menu or search for a specific genre in the search box.
5. Create Polls To Engage With Followers
People are often willing to provide you their opinion—and this is particularly true on social media networks. Social media polls are a great way to engage your followers and obtain valuable information about your customer base.
Plus, polls show your followers that you care about their opinions, which helps to build loyalty and trust and strengthening your brand reputation.
Related Guide: The Complete Guide to Survey Creation
6. Join Question and Discovery Sessions
Joining Q&A sessions is a great way to provide users with useful information and gets you seen as a helpful brand. If you can answer their queries, offer relevant info, and spark discussion with your prospective customers, all before your competitors, you will become the best.
Being the first to reply to queries helps to put you above your competitors. But, keep in mind that if the content you provide isn't of use and is clear to customers you published it in a rush, you are likely to damage your reputation and brand image.
Instead, you can make ongoing research to the most commonly asked questions in your area to create sample answers that can easily be personalized and published to give relevant quick responses.
7. Engage With the Latest Trends and Issues
Sharing and interacting with the latest posts on the latest trends and news relevant to your industry is a good way to show support and involvement.
Considering you are sharing or responding to content that is fair, engaging with these posts will help to strengthen your reputation and identity. You demonstrate to users, whether they are potential audiences or not, that you value the social happenings beyond your business.
8. Find Your Best Time to Post
Use your Facebook or Twitter analytics to identify when your fans are online. You can determine peak days and times for your followers on your Page Insights in the Posts section. In case you're using a social media management platform like Falcon, you can easily access data on-peak hours for your social media followers as well.
By posting when your fans are most likely to be browsing social media, you maximize the chances that your content shows up first in their News Feed—and that means more organic reach.
However, posting at peak hours also means you'll face great competition to get your posts seen because more people will be posting at those times.
So, what can you do?
It's easy! You can push out your content just before peak traffic hours so that you're the first to have your content out when people open social media.
If you can't access Facebook or Twitter analytics, you may have trouble deciding what the best time for you to post is. Luckily, there is a myriad of recent online resources about the best time to post on social media.
9. Use Hashtags (#) to Reach a Larger Audience



Not only do hashtags help keywords to stand out in the post itself, they are excellent for tracking discussion around a specific topic and connecting with people who are using that particular hashtag.
If the hashtag you use relates to your target audience or can help you reach them, include it in your post. But don't go hashtag mad!
Related Guide: How to Find the Best Hashtags for Your Business
10. Start a Contest to Double Engagement
One of the most trustworthy ways to get users interested in your social media content is to start a contest or sweepstakes on your social media. You can really boost your organic reach by running a simple contest that encourages people to interact with your post.
For example, try "the caption competition" where you ask users to provide a funny subtitle to an image you have posted. This can stimulate tons of responses and rocket your post to the top of the News Feed.
Here are some of the contest best practices:
Make sure your content is effective.
Make sure your prize or giveaway is related to your brand.
Encourage users to interact with the contest post, preferably by commenting.
Be careful that your contest post doesn't look like engagement bait and don't ask users to post it to their personal Timelines.
Wrapping up
If you are looking at social media solely as a content distribution platform, you are seriously limiting your marketing opportunities. Social media networks are now used as a PR platform, an SEO factor, a customer care outlet, and has many other effects on your overall brand presence. To make the most of them all, you need to keep an open mind and be observant.