The holidays, an amazing season in all aspects of life. For shoppers, the holidays are all about getting those special gifts for loved ones. Which in turn means marketers must have the right insights and employ the right tools in order to make this possible. 
The perfect gift may seem magical, but in hindsight there's never any real magic involved. That revelation probably became apparent through a direct conversation on Messenger. That present Grandma loved? Not picked by chance, but rather discovered on Instagram. And that gift for dad? Found its way into his hands following a seamless social checkout. 
Though the holidays may appear to be a magical giveaway time, behind the scenes a different story is being told. All businesses are looking to use Facebook to get the right products to the right customers throughout the holidays and year round in all the moments that matter. 
What is magical about the holiday season is that it is riddled with opportunities. The holidays are the perfect moment to introduce your brand to shoppers and attract new buyers in big numbers. The season also presents the perfect opportunity to increase engagement with your existing customers and boost their lifetime value. 
So how can you create this kind of magic for your business? Find out all about it in "The Facebook Holiday Marketing Guide". Download the guide now.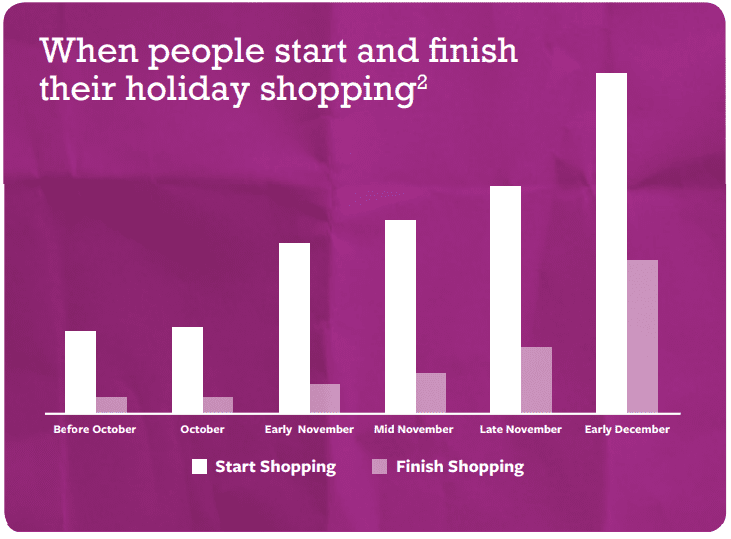 The Contents of "The Facebook Holiday Marketing Guide":
Global Holiday Trends
Christmas Planning Calendar
Holiday Phases
1. Prepare
2. Build Momentum
3. Maximise Sales
4. Post-Christmas Sales and Retention
Peak Insights and Tactics
Number of Pages:
Pricing: